Happy Saturday Friends!!
As you are reading this, I am off at my PTA convention! So I lined up a couple of guest bloggers for you while I am away for the weekend. :) This is a first for April and me today. This is her first guest blog post & this is my first time having a guest blogger!! Please welcome April from The Idea Backpack...
I am so excited to be over here visiting at Learning is Something to Treasure and be able to share some ideas with you. Lisa is amazing and always makes sure her fellow bloggers get feedback. My name is April, and I have primarily taught grades 4-6. I like to share my ideas for Reading and Writing and resources for Science and History at my blog the
IdeaBackpack
.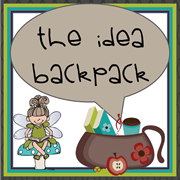 Summer is going by way too quickly and back to school will be here before you know it. I think most teachers love to come across new ideas for those first few weeks of school when routines are being set and expectations established. This is an invaluable time to get to know your students and create a classroom community.
One back to school writing activity I came across in a forum somewhere several years ago was an activity where students take turns drawing the parts of a face for characters and then write a story for the characters when done. I used this activity for several years and it really gets students laughing and being creative. Students start by drawing a face and then passing their paper to the right. They then draw a mouth on a new paper and then pass. This continues until all the papers have a face. Students get their original paper back and have to write about the character their fellow students helped create. You will end up with aliens, monsters, pets, ballerinas, or combinations thereof.
It challenges students to write about a new type of character and it establishes a sense of community in the process. You can get your freebie copy of this activity below. There is writing paper for upper and lower grades both.
Connect the Faces
Another classroom community activity I have created for grades 4-6 is something I call Classroom Faces. It is a Facebook type profile bulletin board where students create a profile and then can send each other positive notes that are sort of like status updates. This would also be a great beginning of the year activity and bulletin board. This activity is normally $4.00, but you can get it at my
TpT store
for free for the rest of the month of July.
I hope you have a great summer and enjoy these community-building beginning of the year activities.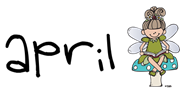 Thank you so much April for your wonderful post!! Please stop by her blog & say hi if you haven't already! She has a wonderful blog! Stay tuned for tomorrow. I have another guest blogger for you! :)