No way! 500 followers! Get out of town!
When I started this blog many months ago, I could only dream of this milestone. Now it's here & I'm so very thankful that YOU find my blog worth reading! Not only have I found so many great teaching ideas, I feel like I have made many new friends.
Over the next few days, this blog is in for some changes! No, I'm not going anywhere, but I have some very exciting things in the works. You'll see!
Since I am ending my current giveaway, I figured that I would like to thank ALL of my followers. So I am in the process of making a back to school pack of favorite read aloud activities. The books include Chicka Chicka Boom Boom, Chrysanthemum, The Kissing Hand, Officer Buckle and Gloria, and If You Take a Mouse To School. The best part is that it will all be
free
!! Yes free for all of my awesome followers. You help put a smile on my face by giving your kind words & encouragement everyday. This is how I can thank you to everyone. I will have this pack up in a few days once I get it perfected! Here is the preview:
Okay, now I'm getting off of my soapbox!
Here are some giveaway reminders for you. There are a ginormous amount of giveaways going on. Here's the scoop:
First, don't forget my giveaway. There are 20 prizes to be won!! The first winner will receive 19 prizes and the second place winner will receive all of my units, a $10 TPT gift card, and a scrapbooking pack valued at $30 from Rachel.
Click on the picture & check it out. It ends tonight at midnight!
And...it's pirate themed! Of course one of my favorite themes! She is giving away several pirate themed units, so hop on over & check it out.
I'm also participating in a giveaway over at EduKate and Inspire! I'm one of 12 bloggers giving away prizes, so head on over & check it out!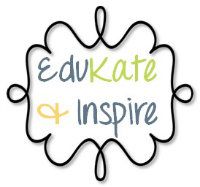 Teaching With Love & Laughter is giving away a HearAll Recorder!
Wild About Teaching is having a HUGE giveaway for 500 followers!! You don't want to miss this one!
The Teaching Bug is having a giveaway! She is giving away Scentos. You know I love Scentos!
Tonya's Treats for Teachers is having a giveaway also! She is giving a $30, $20, and $10 credit to her TPT store!
Jenn from A Pirate's Life For Us is celebrating her 1 year blog birthday!!
She is giving away a $25 Target gift card!
Mrs. Kenyon at Where Seconds Count is celebrating 100 followers. She is giving a $25 TPT gift certficate!
Lori at Little Priorities is having a 500 follower giveaway also!
Mrs. Shelton's Kindergarten is having a 100 follower giveaway! She is giving away several prizes from her Tennessee blogging friends. Head over & take a peek!
Keri over at Teach Play Smile is giving away a multi headphone splitter & 2 units from Doodle Bugs Teaching!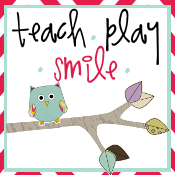 Well I'm off to work on school projects and your back to school packet!
Have a wonderful day! :),