Hello Friends,
Back at the end of the last school year, dear Kelley over at
Teacher Idea Factory
had a Rockin' Resources Linky Party. Now she's back for part 2!
As I've completed some back to school shopping, I think I have found some additional Rockin' Resources. This also ties in perfectly with Rachelle's Top 5 Teacher Must Haves over at
Life is Sweet in Kindergarten
, so I'm linking up with both of them!
1. Scentos...ummm smelly markers...that's all I have to say!! These rock my teacher world!
Organization here I come!!! I made one of these & I can't wait to put all of my little school office supplies in it that keep getting lost in my cabinets & drawers!! I love you Pinterest for giving me this wonderful resource idea.
3. Mod Podge:
Whoever invented this stuff is golden forever in my book. I can't believe the amazingness of this stuff! I have used it on multiple craft projects for school & it works wonders.
4. My Erin Condren Planner
Total LIFESAVER!!! Before I had this, I was a hot mess...disorganized, forgetting everything. This planner has made me superwoman (well okay, maybe not, but close to it!)
5. Scotch Laminator
This is my newest purchase & I'm loving it! I love that I can pop something out of the printer and laminate right then & there. Let me just tell you that during the school year, I tend to procrastinate... like I print things out the night before I need them. Shocker, I know! Who's with me on that? Then, I don't have time to laminate, use the item for the week, and the item is ruined. Well NO more of that!!
Go and link up with Kelley over at Teacher Idea Factory and Rachelle at Life is Sweet in Kindergarten and share your resources that you can't live without!
There are some great giveaways going on out there...
I am participating in Sara's giveaway over at
Miss. V's Busy Bees
. There are several prizes up for grabs, including a $10 TPT gift certificate from me. Head on over & enter!
I'm also participating in Andrea's giveaway over at
Reading Toward the Stars!
She is giving away several products from bloggers, including my Wild and Wacky Watermelons pack!
I'm also helping with April's giveaway from
The Idea Backpack
where she is giving away a ton of products! Her giveaway will have 17 winners!! I am contributing a $10 TPT gift certificate to her giveaway also. :)
Courtney at Swimming Into Second is having 10 days of giveaways! It's awesome! You have to see it to believe it!
Ms. Kerri and her Krazy Kindergarten is having a blogiversary extravaganza!
Stephanie over at Falling Into First is having a 331 follower giveaway!!
I am keeping my fingers crossed for this one! I love 31 bags!!
Ashley from The Resource Room Teacher is having a great 100 follower giveaway!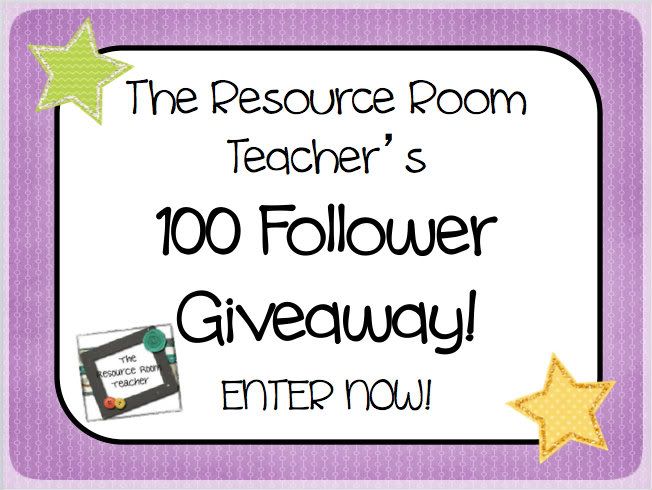 Brigid at Brigid's Daily Lesson Log is having a huge giveaway also!!
Dana @ Fun In 1st Grade is offering $25 off Erin Condren products. Erin Condren is AWESOME!!
Mrs. Hoffer's Kindergarten is having a giveaway for 150 followers! It includes several TPT products & a $10 TPT gift certificate!
The Fabulous First Grade is giving away something every day this week! Check out her blog...it's great!
Tania over at My Second Sense is having a HUGE giveaway with amazing resources!!
Lori at Teaching With Love and Laughter is giving away an Easi-Speak Recorder. I have been trying to win one of these FOREVER! :)
Mechele at Barrow's Hodgepodge is having a huge summer giveaway!
Tamera at My Heart Belongs In First is having a big 200 follower giveaway! A lot of products are up for grabs.

Hooty's Homeroom is having a 100 follower giveaway with lots of goodies to win also!
Annnnndddd if you stay tuned...once I hit 650 followers, I will be having a BIG Back to School giveaway with 6 winners!! You won't want to miss it!
Until the next time friends!,