Happy Terrific Tuesday!!!,
So we meet again for Day 4 of the 12 Days of Christmas Giveaways & Freebie Extravaganza!!
I hope you are enjoying this as much as I am!! I think I am definitely going to make this a yearly tradition!! :) If you are just joining us, you are not too late to check out days 1-3. All giveaways are open until midnight on December 13th!
On the 4th Day of Christmas, I am giving you a chance to wiiiinnn...
from Michelle at Just Wild About Teaching
from Mandy at Mandy's Tips for Teachers

and Winner's Choice from my TPT stooorrreee!
Enter in rafflecopter below!
For today's freebie, I created a Christmas How-To Writing Pack. My Thanksgiving How-To Writing Pack was such a hit that I wanted to extend it to Christmas. It has 10 how-to writing prompts (leveled from beginning to more experienced writers) on different Christmas themed subjects. I hope that you enjoy using it with your students! :)
Click
HERE
to download it from my TPT store!
Join me tomorrow for Day 5 of the 12 Days of Christmas featuring products from: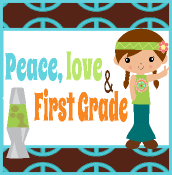 and another freebie of course!!
Have a great evening!!