WELCOME BACK for Day 10 of the 12 Days of Christmas giveaways and freebies!!
I'm so sad that there are only 2 more days left of Christmas F-U-N!! Thank you so much for joining in and all of your support! I am happy to have so many new people following along. If you are new to this, I am having 12 days of giveaways which started December 1st and all giveaways end on December 13th. You are not too late to join the giveaways. Click on the links below to check out all of the amazing giveaways and freebies that my blogger friends have contributed:
On the 10th Day of Christmas, you have the chance to wiiiinnnn....
Oh Deer, It's Christmas Literacy Pack
from Nicole at Lanier's Lions

Polar Express: Book Study
from Monica at The Schroeder Page
and my Oh No! Santa's Stuck Mini Unit and Craftivity Paaaccck!!
Please enter in rafflecopter below:
For today's freebie, I created a Rockin' Around The Christmas Tree number sense activity to 100. Students will identify which numbers come before, in between, and after given numbers. This can be used in small groups or centers. Enjoy!
Click
HERE
to download from Google Docs!
Join me tomorrow for the 11th Day of Christmas with giveaways featuring...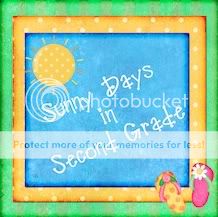 and another FREEBIE!!
Have a Marvelous Monday!!,