WELCOME to the 12th Day of Christmas giveaway and freebie!
I can't believe this time has come to an end. Thank you to all of you who joined in the fun for the past 12 days!! I am so excited to have so many new followers and there will be more excitement to come on my blog. :) All of the giveaways are open until midnight tonight so you still have a few hours to enter. Since I am posting today's giveaway kind of late, I will keep today's giveaway open until midnight December 14th. Click on the links below to check out the last 11 days of giveaways and freebies if you missed it!
On the 12th Day of Christmas, you have the chance to win...
from Mrs. Wheeler's First Grade
from Tara at ...and They All Fall Down
AND...
from Sally at Elementary Matters!!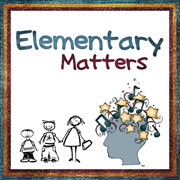 Please enter in rafflecopter below:
a Rafflecopter giveaway
Today's freebie is a "Hot Chocolate" addition facts activity to help students work on facts to 18!! I hope you enjoy it!
Click
HERE
to download this from google docs!!
Also, I am having a sale at my Teachers Pay Teachers Store!!
All of my holiday themed products are marked 20% off until December 14th! Click
HERE
to go to my store! :)
Stay tuned...tomorrow I will be announcing the LUCKY winners!!! :)
Have a great evening!