Hello Friends! Thanks for stopping by!
Many times in life, something happens that reminds us not to take life for granted. On Friday June 7th, that reminder hit me very close to home.
On Thursday around 3:30 in the afternoon, my good friend and 1st grade teammate, Kathy, was driving down a rural 2 lane road in her pickup truck. The road conditions were not very good, due to rain from Tropical Storm Andrea. She was towing her horse to take it for some routine care. On the opposite side of the road as she was approaching, there was a car waiting to make a left hand turn. Behind that car was an armored truck approaching. The armored truck went to apply his brakes and slid into her lane hitting the front of her truck.
The impact sent Kathy into a ditch, flipping her truck and horse trailer.
Sadly, the impact of the accident killed her beloved horse, Valentine, whom Kathy loved as she does her own children.
Kathy suffered many serious injuries from the accident as well, which includes 2 broken legs, a skull fracture, a brain bleed, a broken rib, shattered joint in her knee, damaged vertebrae (L4), and broken arm/elbow. She had to be cut out of her truck because she was trapped from the impact. She is currently in ICU and has had a few surgeries already on her leg and elbow. Kathy has a LONG road ahead with lots of physical therapy. Here are some pictures of this tragic accident... she is lucky to be alive. If you wish to read the story behind this accident, please click on the link below:
http://flaglerlive.com/55112/horse-killed-wreck/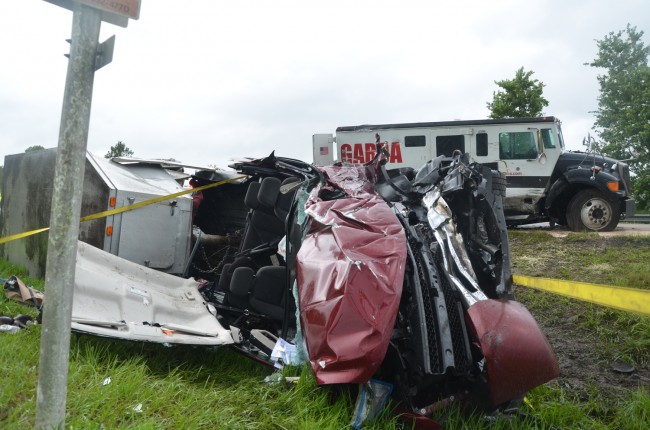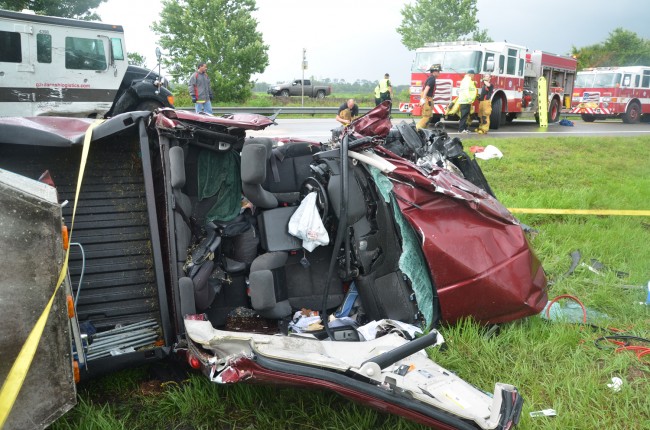 Kathy is a beautiful person inside and out. She is an amazing teacher with such a love for all of her students. Kathy is also an amazing friend. Anytime I need someone to listen, she has always been there for me and for anyone who needs them. Kathy is a fighter...she has had her share of heartache and difficulty over the past year. Her 2 year old grandson was diagnosed with leukemia back in August. She was a rock for her family as they endured this illness. I wish you could know her. She is just a wonderful person who needs our help!
Enter blogger friends...with overwhelming support from many of my blogger friends, I have put together a package of teacher products ranging from K-6. Thank you to the following bloggers for your help!
I am in awe of the quick and overwhelming response that my fellow bloggers had to help this cause. For a $20 donation, you can get $250 worth of teaching products. All proceeds will go to Kathy as she fights to recover from this horrible tragedy. This package includes:
Please click on the Paypal donate button below. Your teaching package will be sent to the email on your paypal account within 24 hours. You will be sent a link to dropbox where you can click and automatically download your files.
This donation drive is now closed.
If you do not want your donation package sent to the designated email address on your paypal account, please send me an email at
fsuteach81@yahoo.com
with your paypal name and the email address that you want the package sent to.
If you do not receive your package within 24 hours of donation, please check your junk email folder. If it is not there, email me at
fsuteach81@yahoo.com
- subject: Kindness of Our Hearts Donation Drive
Words cannot express how much I appreciate your generosity during this difficult time for Kathy. I know that she will appreciate every bit of it too. The teaching community is truly just that...a community, and I am so proud to be a part of it!
Thank you so much for your help in bringing Kathy a little ray of sunshine during this time!