Happy Sunday Friends!,
Whew!! It is tax free weekend in Florida & I have taken full advantage!! I thought this would be the perfect time to link up with Kristen from Ladybug's Teacher Files to share some of my school shopping finds!
I warn you...this is a long post!
All I have to say is...I. NEED...TO...GO...BACK...TO...WORK!! Why? Because I'm broke from all of this shopping!
Here are some school related items I have bought lately:
I finally scored this treasure chest! My local Walmart didn't have it, so I stopped at a Walmart on the way to the beach the other day and there it was!!! I almost did a happy dance!
I also found these pirate bags for my students that I couldn't find at my local Walmart either!:
20 bags for $1= Great deal for me!
I have been having some shopping fun on Teachers Pay Teachers lately too. Here are some awesome goodies that I have purchased to begin the school year:
Do you have some great shopping finds? Hurry up and link up with Kristen at Ladybug's Teacher Files. It's only open for a few more days!
Head on over there in a few hours & check out my post of some fun and functional back to school pins!!
There are a bunch of great giveaways going on out there in Blog Land!
1 winner will receive a $25 TPT gift certificate & Amazon gift card!!
Amy from The Resource(ful) Room is having a Shabby Apple Dress Giveaway!!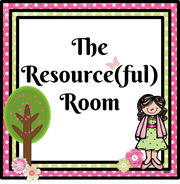 They have some adorable dresses so head over to Amy's blog & check out this giveaway!
Fancy Free in Fourth is having a 300 follower giveaway!!
She is giving away several prizes from various bloggers!
An Apple for the Teacher is having a 100 follower giveaway!!
She is giving away a $10 Target gift card & some units from other bloggers.
Angie at Rulin' the Roost is giving away $80 to spend at Vistaprint!! I *heart* Vistaprint!!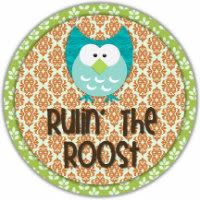 Second Grade Perks is having a huge giveaway with a ton of prizes from various bloggers!
Amber at Synonym Rolls and Antonym Moments is giving away a 31 Utility Tote (I so want to win this!! It's even in my favorite 31 design!)
Finally in First is having a 2000 follower mega giveaway with 24 winners!!!
Hurry it ends tonight!!
Fourth Grade Flipper is giving away a $25 Amazon Gift Card!!
Literacy and Laughter is giving away a $30 Target gift card!
and finally...
Yay Third Grade is giving away one of my favorites...an Erin Condren Planner!! Don't miss out!!

Here are the 2 winners of the personalized buntings for your classroom...
The first winner is:
The next winner is:
I'll be in touch ladies to discuss what you want your buntings to say.
Have a Super Sunday!!,