Welcome to Everyone!!

I am the...

I have 2 products to share with you today.
The first one is my Making Words Mega Pack: Word Building for the Entire Year!
It includes 115 word building lessons for short & long vowels, beginning/ending blends, and digraphs. Everything you need for a year of prep and planning! Click on either picture to take a look in my TPT store!
Now for the really good stuff...The 2nd one is FREE for Learning Is Something To Treasure Facebook fans!
Make sure you "like" my Facebook page to pick it up! Click on the picture below to head over to my page!
Thanks for stopping by today!
The next stop on our hop is...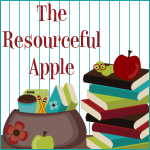 If you'd like to start at the beginning, you can hop on over to Tamara's blog:
Have a great day friends!!,